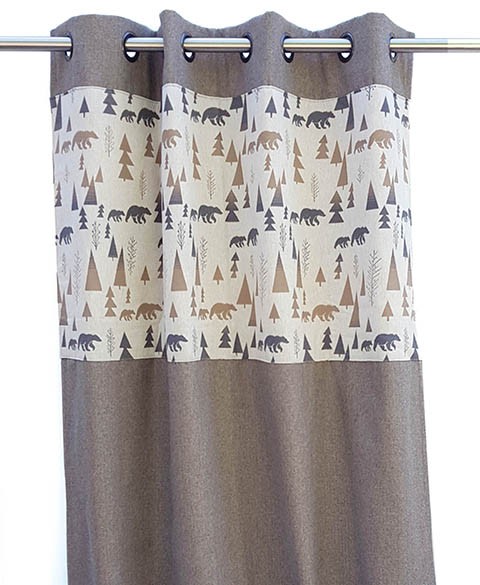 copy of Curtain with leaves
Brand: INDIGO DIFFUSION
This curtain is perfectly suited to decorate a chalet. It is made in our workshop in France with a high quality fabric and neat finishes.
Dimensions: W.130 x H.260 cm
Eyelets: 4 cm
Pattern: bear, fir
BASE: 100% polyester,
BAND: 56% cotton, 31% Polyester, 13% linen
Curtain, ready to hang with reinforcement under eyelets and overcast hem.
* Please contact us for any tailor-made tailoring.
*Non-contractual photo